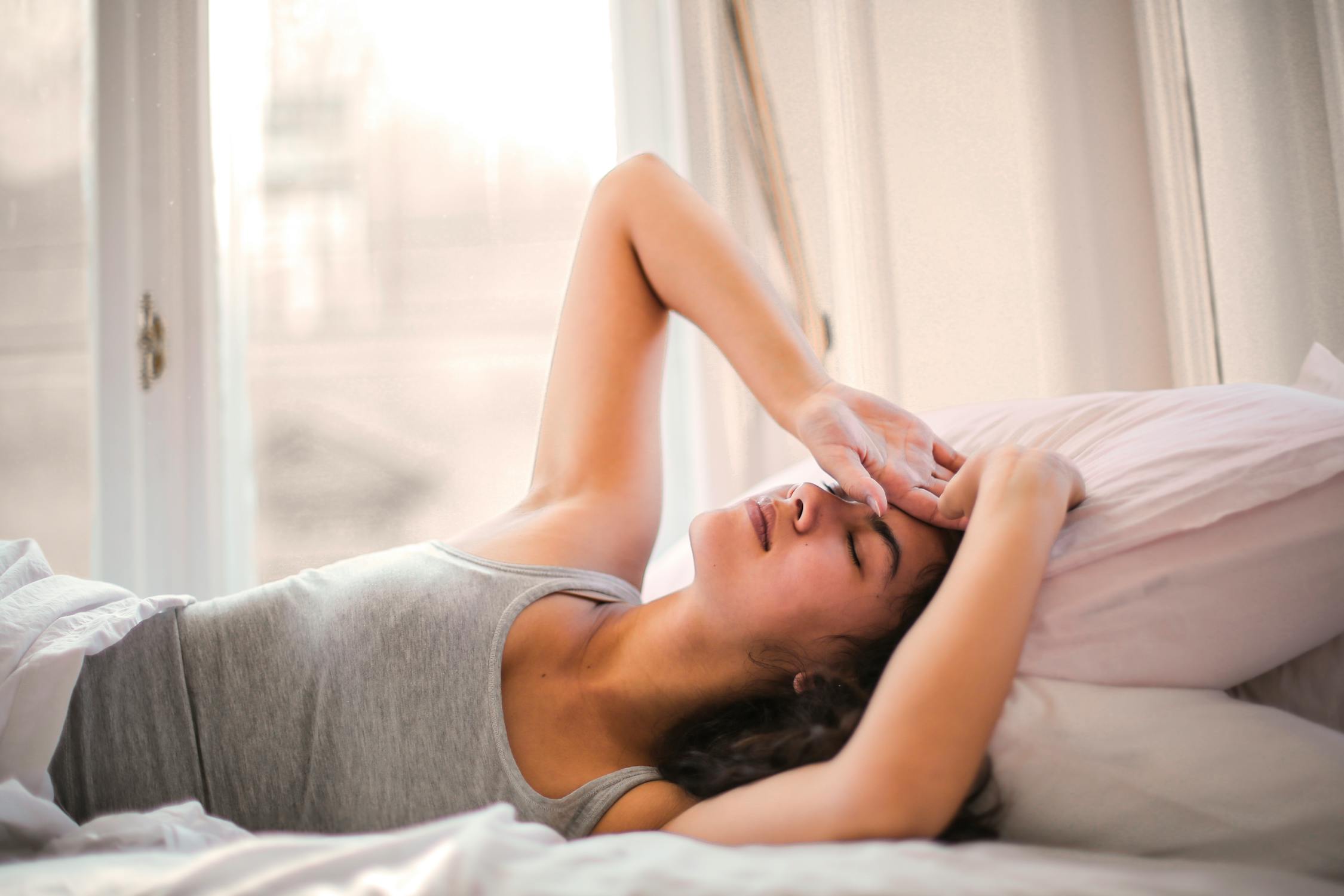 Morning Migraine: Triggers and Remedies
Migraines and headaches commonly occur in the early morning, indicating some relationship to sleep and body cycles across 24 hours.
Common triggers of migraine include:
Sleep problems: insomnia, lack of sleep, too much sleep, poor sleep due to snoring, sleep apnea or teeth grinding and irregular sleep patterns.
Dehydration: lack of fluids causes the brain to temporarily contract or shrink and pull away from the skull, resulting in a dehydration headache.
Alcohol and caffeine: drinking liquor or wine before bed may trigger a migraine. And several hours without caffeine can cause caffeine withdrawal which may result in migraine.
Hormonal changes: changes in the body's production of the hormones endorphins and epinephrine in the early morning hours may trigger migraines. In women, estrogen changes before or during menstruation, pregnancy, and menopause may also cause migraines.
Other triggers: withdrawal from medication, depression, anxiety, change in weather, bright lights, strong smells, certain foods, loud sounds, stress.
Knowing your particular trigger and avoiding it will help prevent morning migraines.
Here are other remedies you can try at home when experiencing a migraine:
Lying down in a dark, quiet room
Sleeping or resting
Applying warm or cold compresses to the head and neck
Taking a bath or shower
Drinking caffeine
Practicing meditation to reduce pain levels
Ref:
https://www.medicalnewstoday.com
https://www.americanmigrainefoundation.org
The article written above is for informational and educational purposes only. For serious medical and health concerns, please consult a licensed health provider.